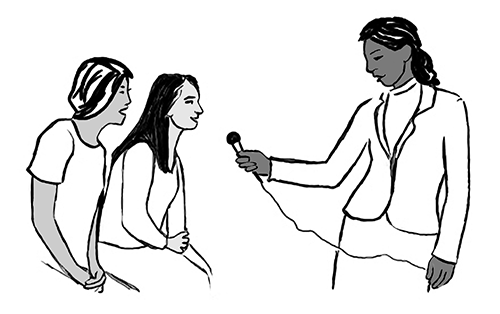 A media advisory is a brief notice sent to media outlets three days ahead of time to inform the media about an upcoming issue or event. The purpose of a media advisory is to invite members of the media to attend an event. The aim is to have the event, or the information released during the event, covered by the news media. A media advisory's job is to tell journalists the who, what, when, where, and why (Ws questions) and any additional key details.
Media advisories aren't meant for public eyes.
Key elements of a media advisory
It should be brief and to the point. Less than one page or approximately 200 – 300 words.
It should contain a headline detailing the most important information.
It should include the "five Ws" mentioned above.
Mention the exact time of any special photo-taking opportunities, or good chances to shoot video for television. Include the specific time(s) of any speeches or presentations.
It should include contact information for someone willing to help reporters to get more information for their pieces, including helping the reporter at the event. You will usually provide a cell phone number.
Tip: If you a hosting an event, ensure it's at a time that is convenient for media. For example, it is difficult for a TV station to send a videographer between 3-7 pm when they are preparing to host the news, then on the air.
How to Send a Media Advisory
Send a media advisory by email.
Copy and paste the text into the email. This makes it easiest to read on a journalist's mobile device.
Do not send the media advisory file (e.g. Word or PDF) as an attachment.